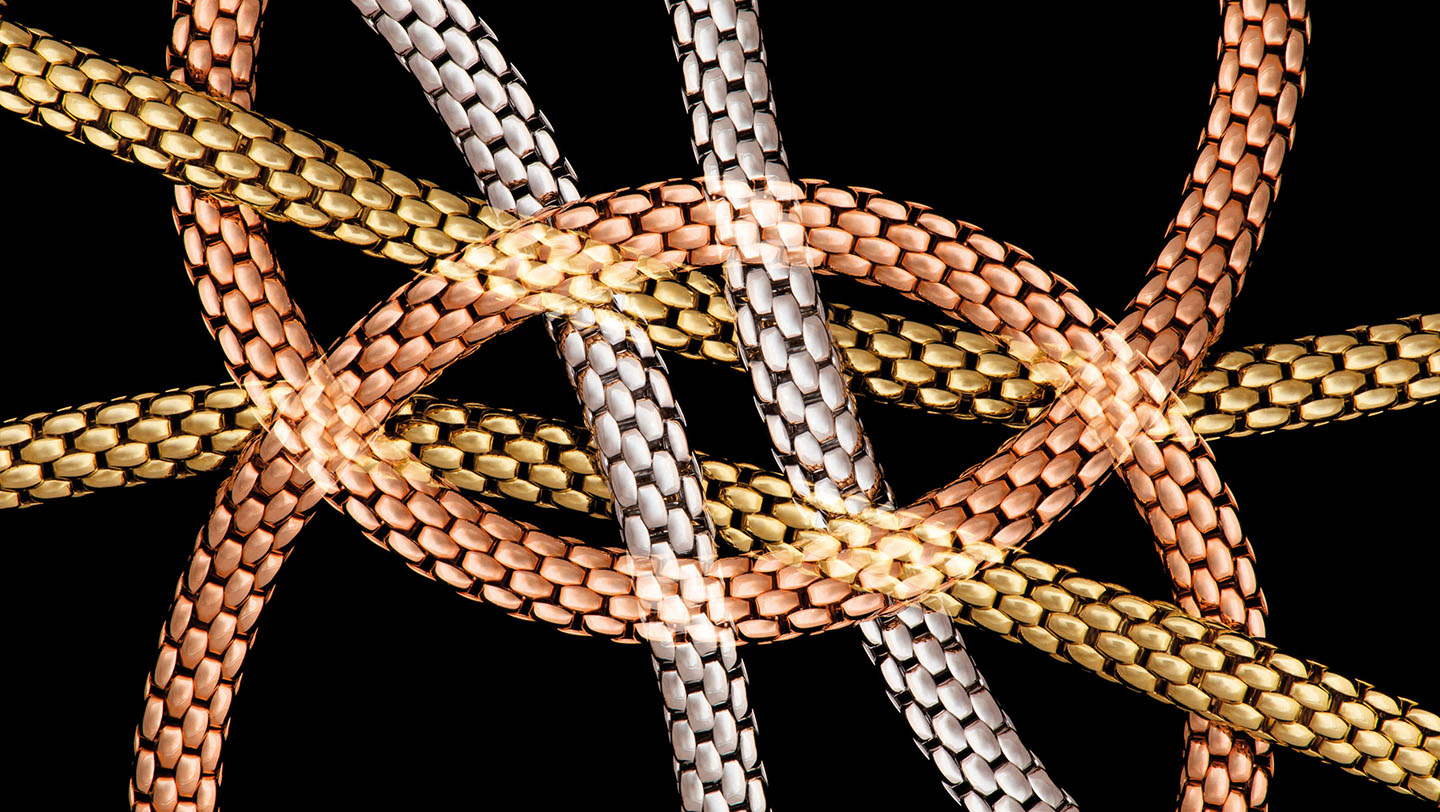 FOPE is an innovation-oriented Italian goldsmith which has become an international fine jewellery brand.
Every day, every piece of jewellery is made in-house at the FOPE headquarters in Vicenza, Italy, where the owning family established the first laboratory in 1929.

The FOPE signature collections are the Flex'it lines which feature a patented flexible mesh chain entirely made of 18 carat gold.
Other trademarks are the iconic Novecento mesh, the high end MiaLuce and the new LadyFope watches.
Italian Jewellery since 1929.