Jewellery
DJULA Joaillerie

Au-delà des codes de la joaillerie traditionnelle, l'esprit Djula est celui d'une jeune maison parisienne qui lance, il y a près de vingt ans, la tendance
« Glam Rock» dans ses bijoux. Ce souffle de modernité et d'anticonformisme émane de la personnalité même du fondateur et directeur artistique de Djula.

Beyond the constraints of traditional jewellery, the Djula spirit remains that of the young Parisian house spearheading the «Glam Rock» trend in its jewellery almost twenty years ago.
Products
Diamond jewellery

Necklaces, chains

Rings

Bracelets

Earrings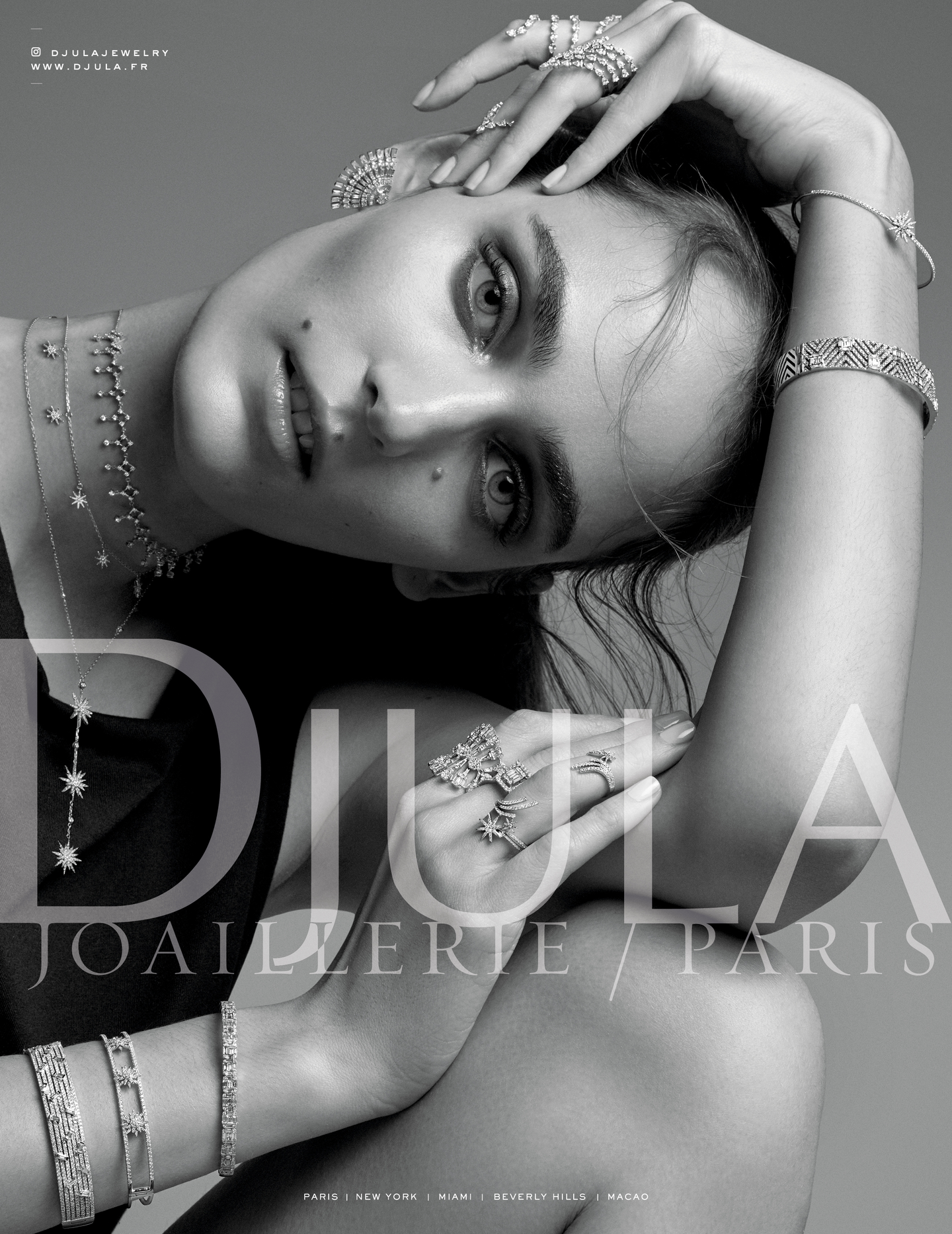 DJULA, Advertising 2018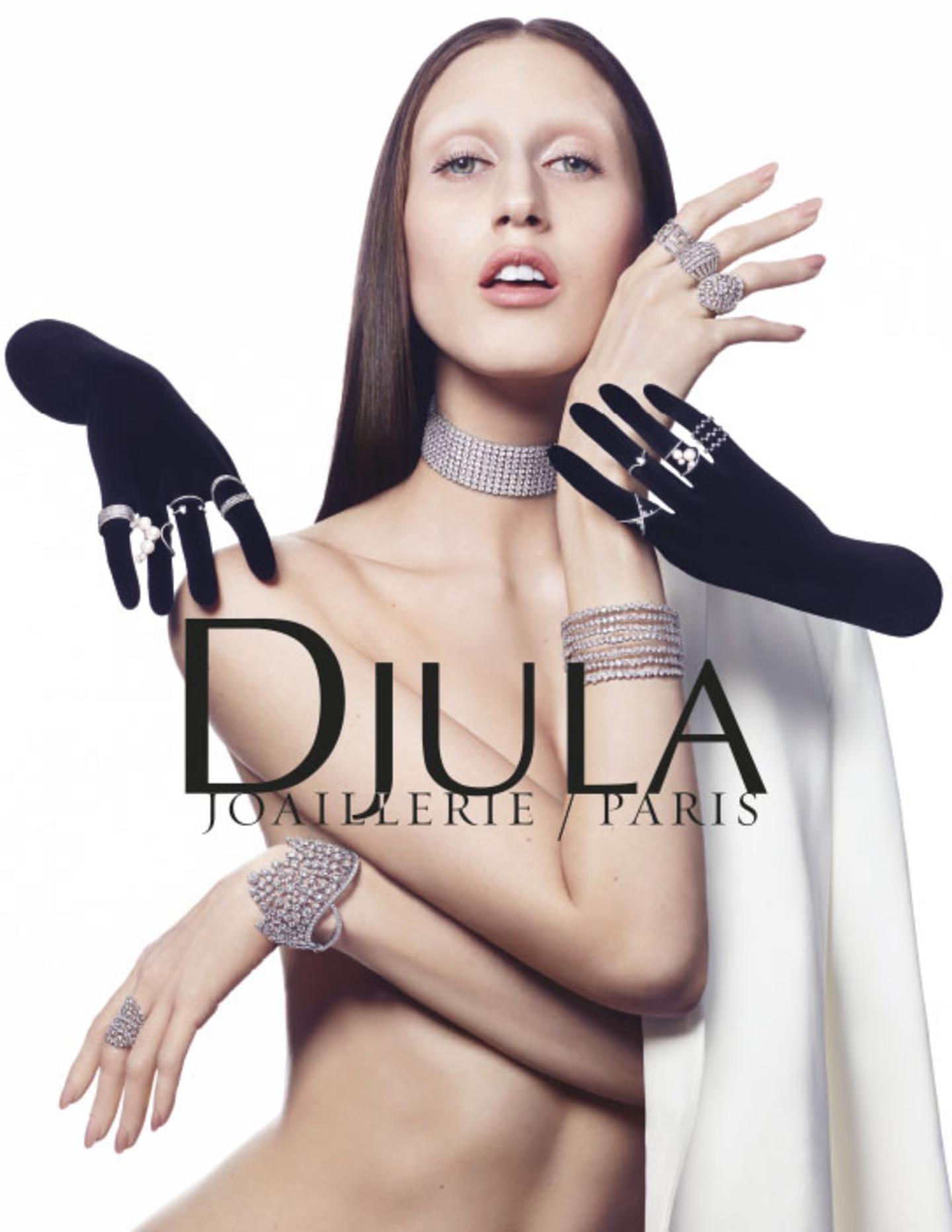 Djula, Advertising 2017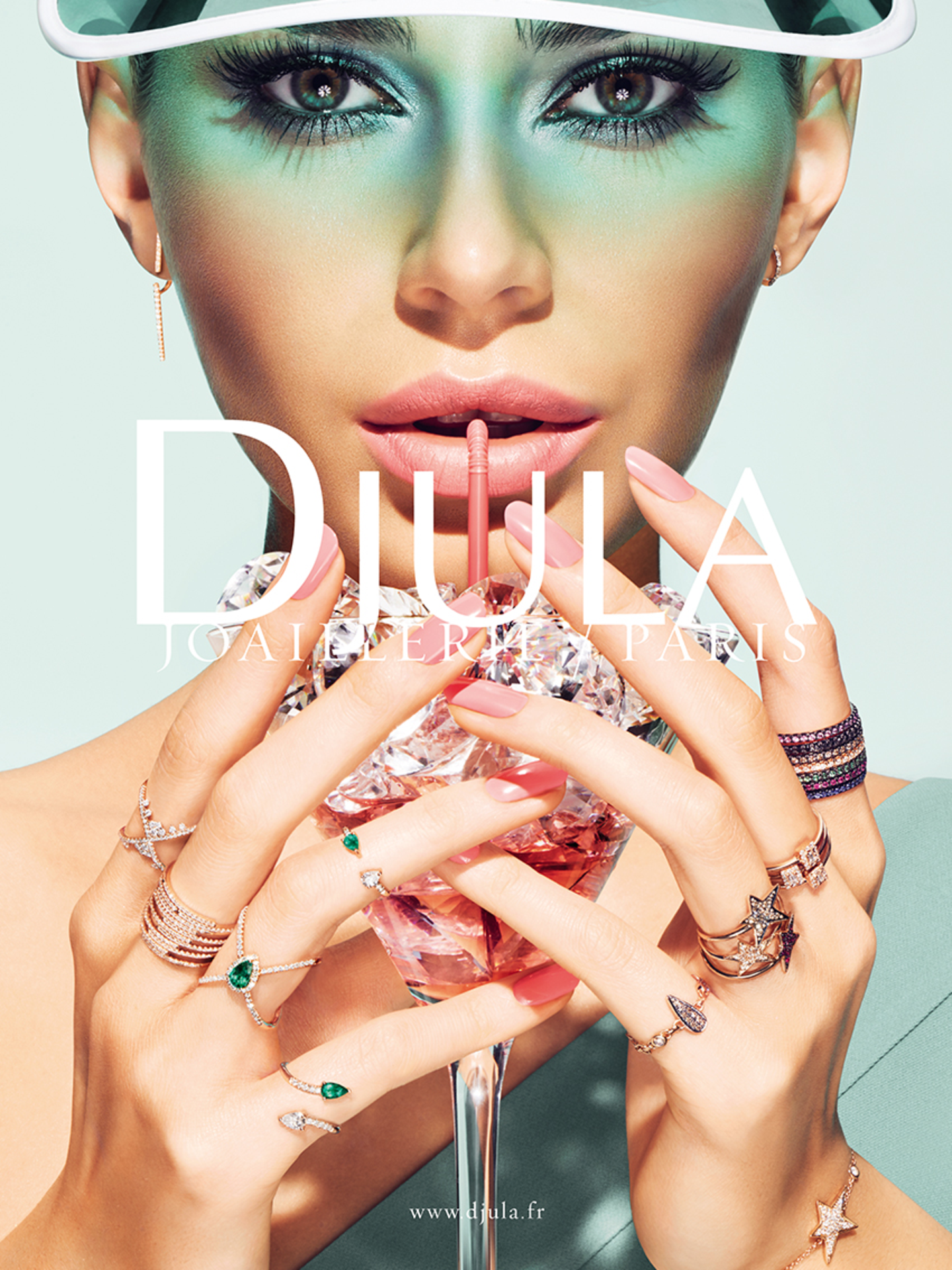 DJULA Advertising Spring / Summer 2016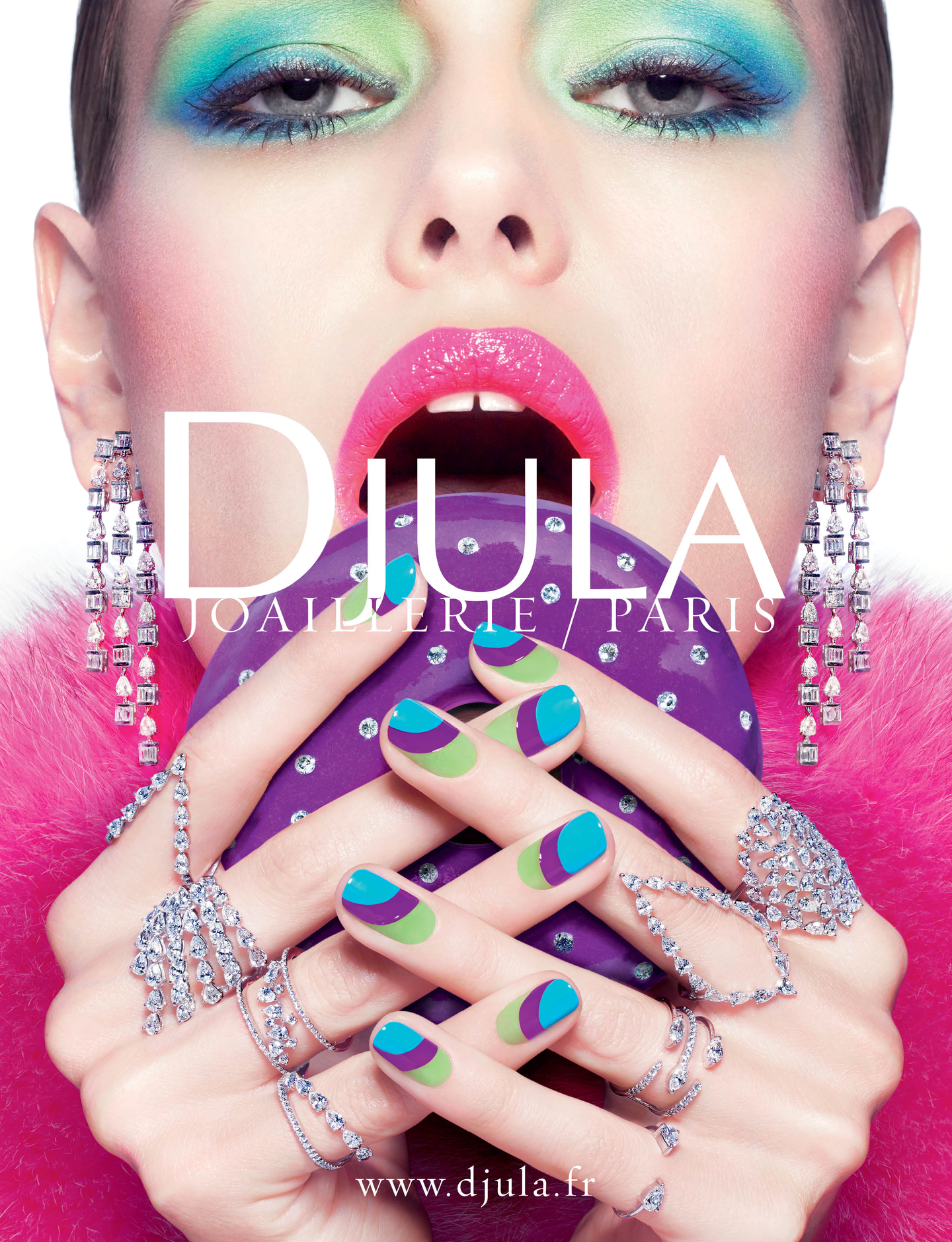 DJULA Advertising Fall-Winter 2015-2016