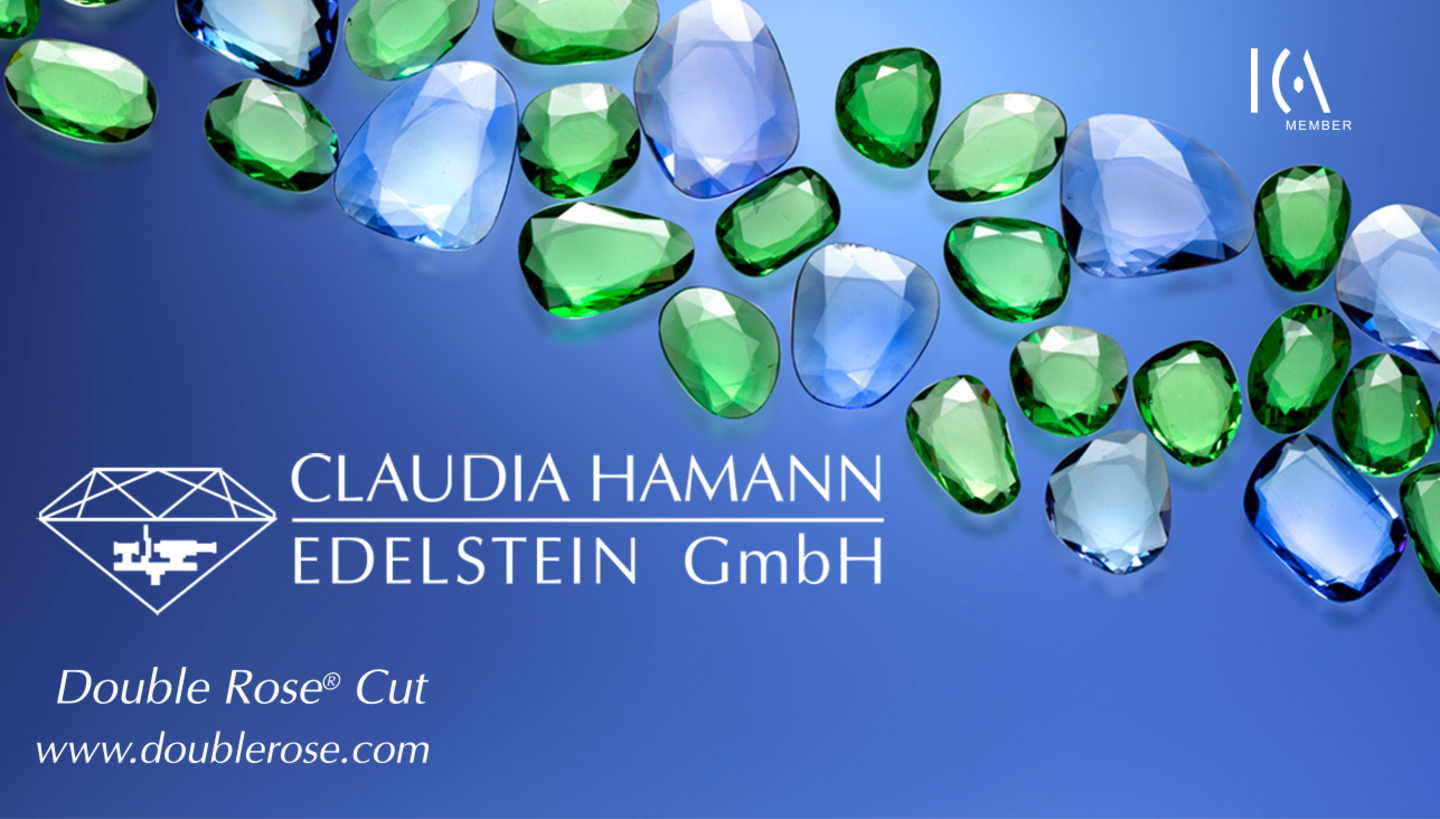 Stones
Hamann Claudia Edelstein GmbH

Claudia Hamann Edelstein was founded 1990 in Hamburg, Germany.
Our specialization is in Emeralds from Colombia, Rubies from Burma ,Sapphires from Siam and Ceylon and fine Gemstones from Africa as Spinel, Tsavorite, Tanzanite, Garnet, Aquamarine and others.
We are cutting pairs, sets and calibrated series.
While looking for new gemstone cuts our company was able to develope the innovating "Double Rose Cut".
Products
Coloured gemstones

Emeralds

Sapphires

Rubies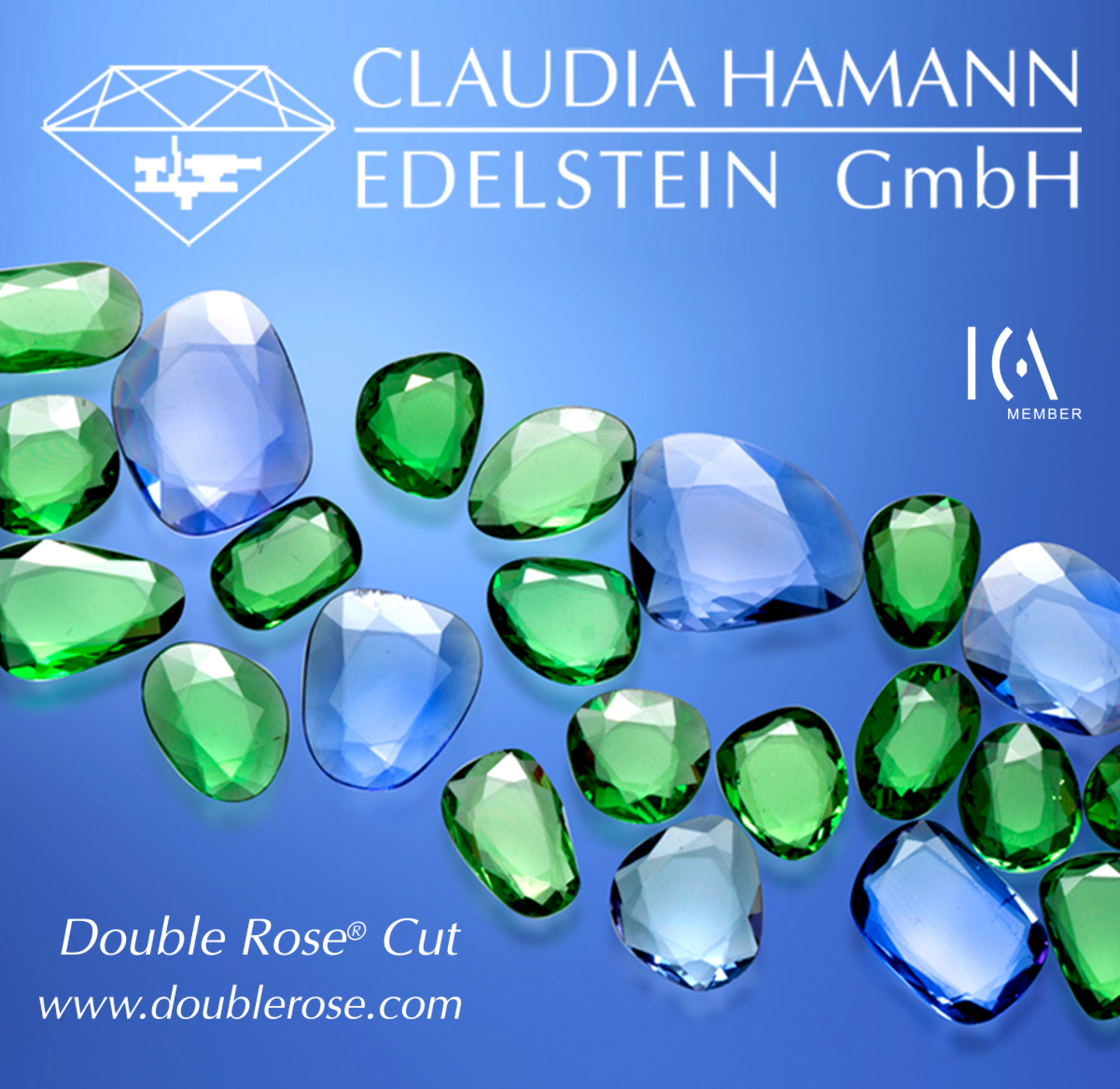 Doublerosecut in Tansanite and Tsavorite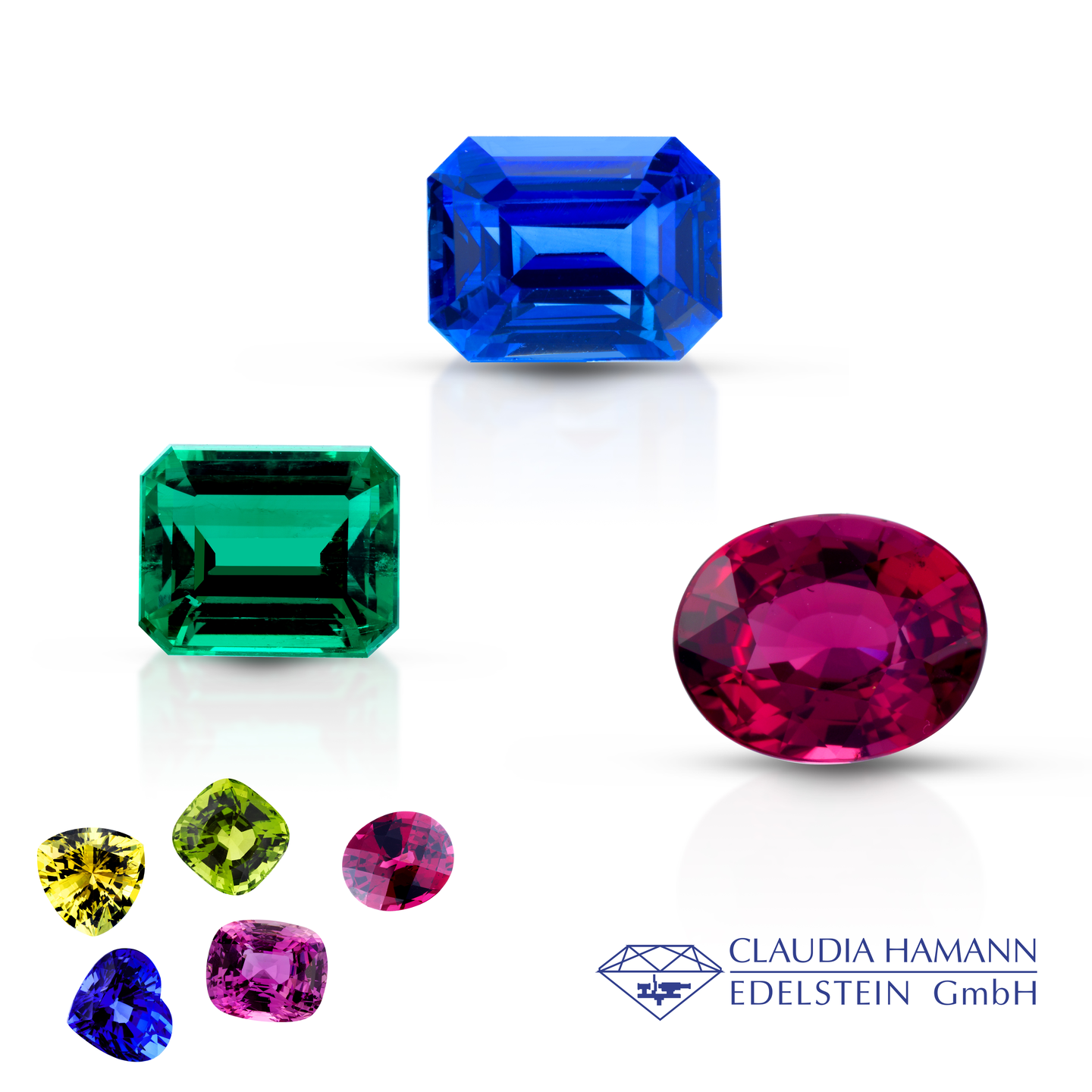 Emerald,Ruby and Sapphire and African Gemstones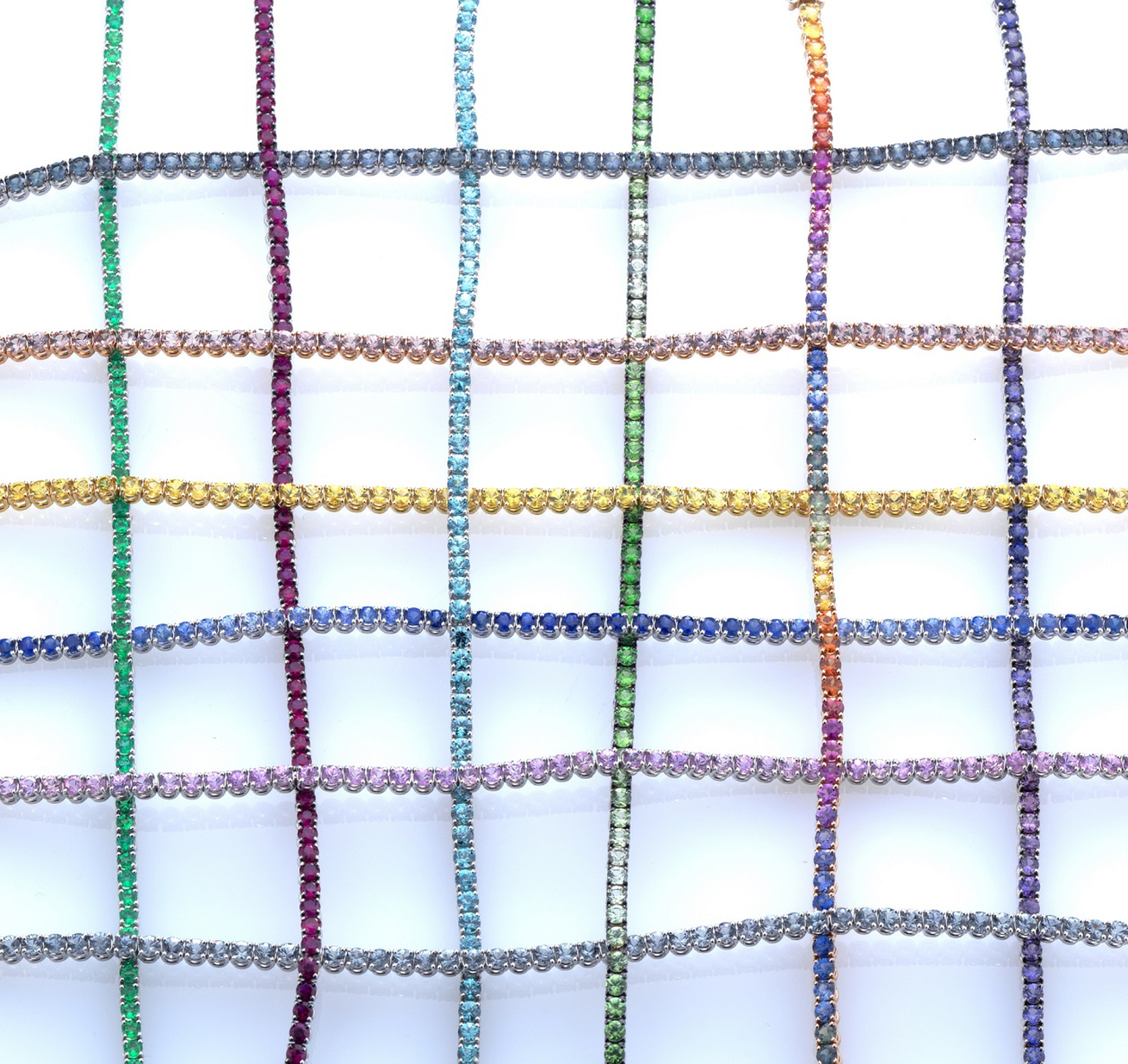 color shade bracelets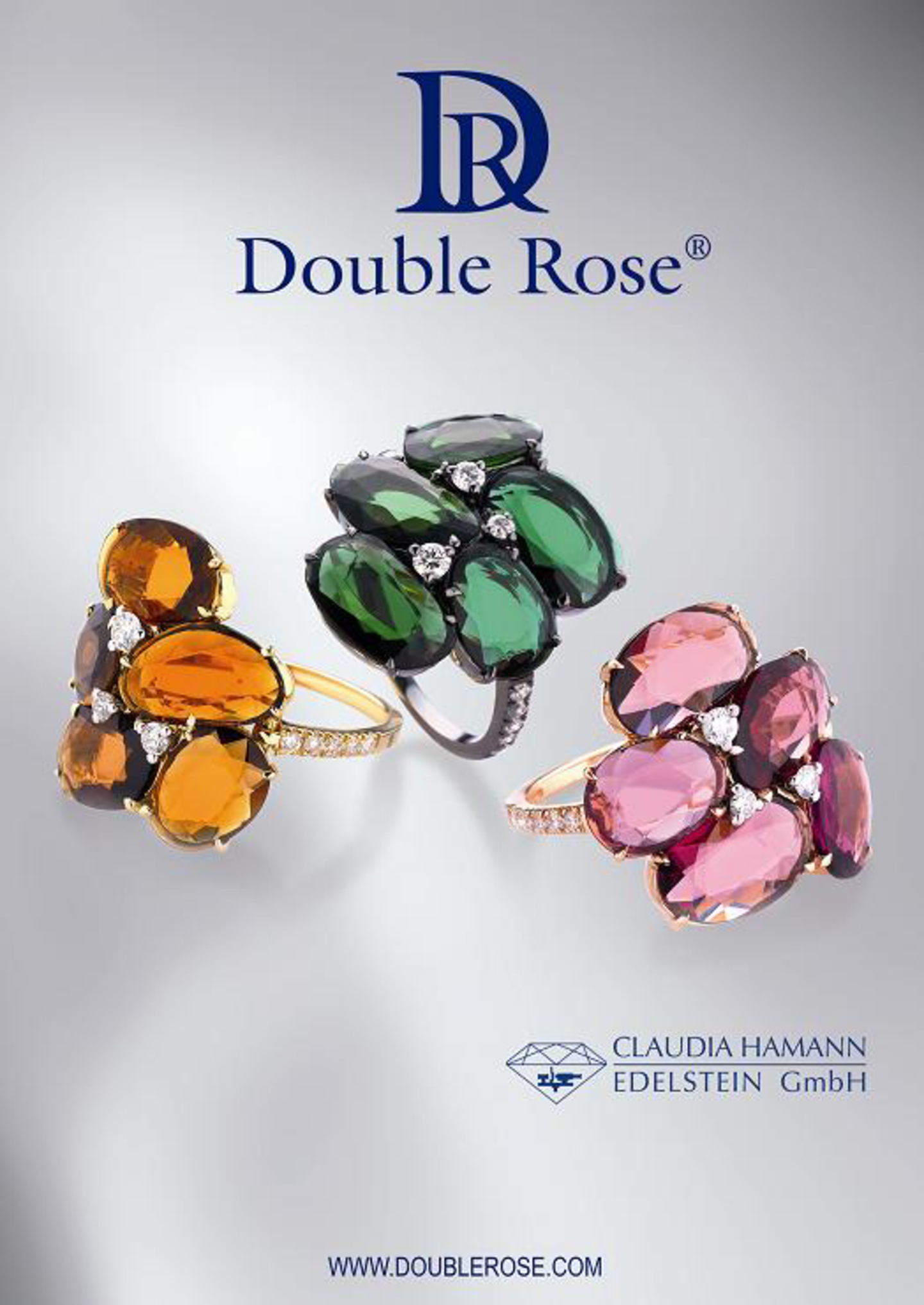 DoubleRose 5 Petals