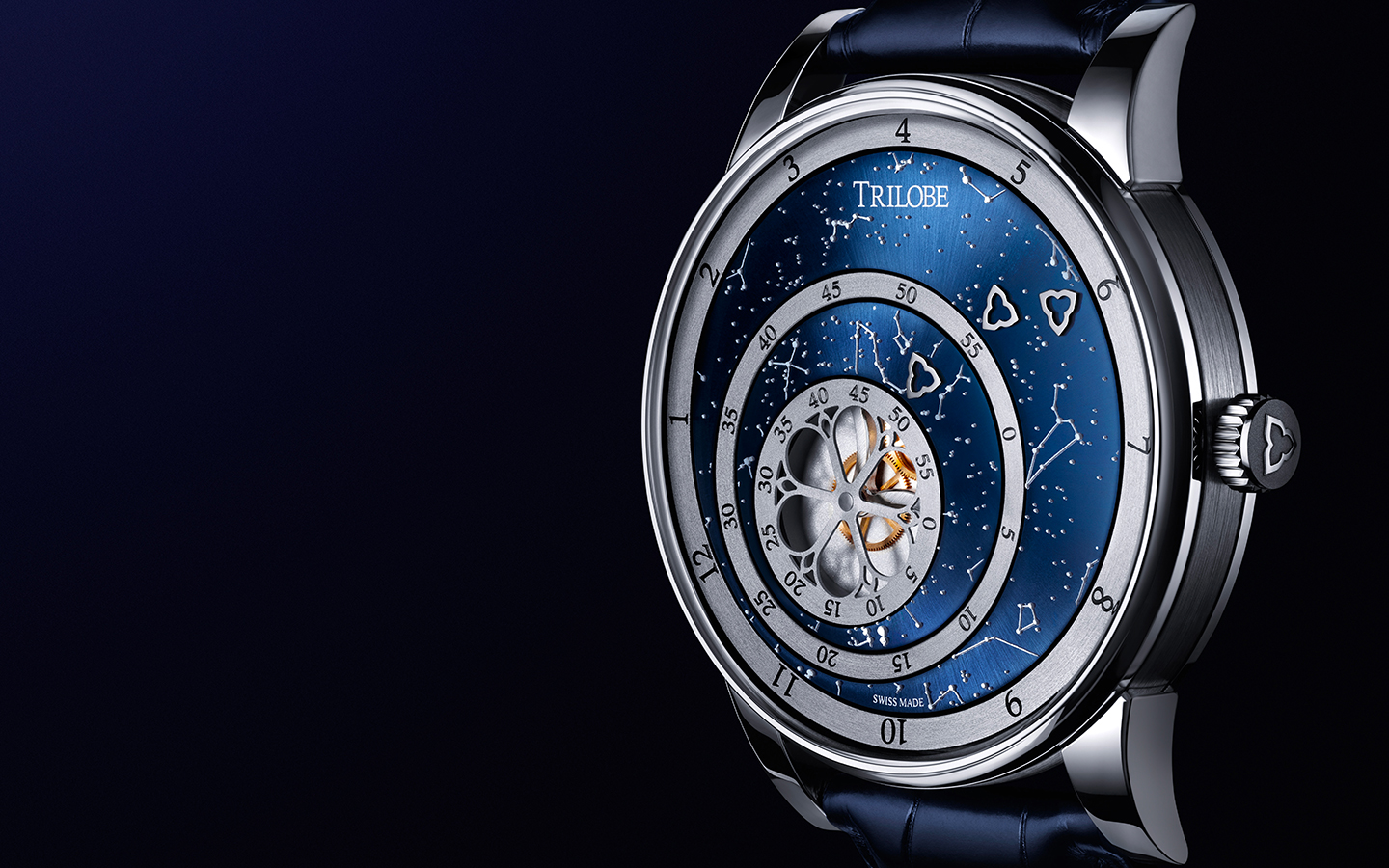 There is no absolute!
A new way to tell the time: 3 rings, 3 indicators, 1 new frame of reference.
No more hands and preconceived notions. Innovation is put at the service of creation.
Positioned in the gear, three rotating rings carry graduated scales: the largest ring for hours, the median one for minutes, the smallest one for seconds.
A new classic is born, hands less, but with a sprinkle of magic!
A movement that liberates time, an invitation to take your time.

Trilobe. Time. Liberated.