March 24, 2019
Global artistry
The Académie Horlogère des Créateurs Indépendents (A.H.C.I.) presents unique horological delights
The A.H.C.I., founded in 1985 by Svend Andersen and Vincent Calabrese, has been exhibiting at Baselworld for some 32 years now. The group of independent horological artists now boasts 36 members (including eight honorific members that include George Daniels and Christiaan van der Klaauw) from a large variety of countries as well as nine new candidates and several applicants, proving that independent watchmaking is alive and well. This loose grouping of individual cutting-edge artists usually has one of the most interesting booths of the entire show. Now located in Hall 1.1, the Académie booth is bigger than it has ever been before, at 117 square meters. Thus it stands to reason that the A.H.C.I. has attracted a record number of visitors from within its ranks. Members taking part include Committee President Konstantin Chaykin, Co-Founder Svend Andersen, the watchmakers Hajime Asaoka, Ludovic Ballouard, Aaron Becsei, Antoine Preziuso and Xushu Ma, and the clockmakers Robert Bray, Miki Eleta and Sebastian Naeschke. In addition, there are also seven candidates displaying their creative timepieces at the booth this year, including the Swiss maker of large clocks Florian Schlumpf, clockmaker Alessandro Rigotto and watchmakers Lin Yong-Hua, Guo Ming, David Candaux, Zehua Tan, and Cyril Brivet-Naudot. As the A.H.C.I. is also committed to mentoring young independent watch- and clockmakers, providing them with a platform to display their creations, the exhibitors also include four new applicants to the A.H.C.I.: Stefan Kudoke, John-Mikaël Flaux, Ludek Seryn and Daizoh Makihara.
One of the timepieces to be seen here is Svend Andersen's brand-new Art & Culture Collection, kicking off with a watch that honours the art of winemaking by depicting the various stages involved in the winemaking process, celebrating and drawing attention to winemakers and wine lovers. Specifically, this automatic timepiece with its centre dial made of 21-karat blue gold features an upper section crafted using the art of miniature painting. This section makes one complete rotation over the course of a full year, and as it turns, it displays scenes showing the changes in Swiss winemakers' work during different parts of the year. While winemaker's work in the various wine regions of the world is the same, their tasks are not performed at the same time (for example, in Argentina the seasons are opposite to those in France, and grapes in Bordeaux are harvested earlier than those in Switzerland). Its 42.5 x 11 mm case is fluted white gold, while its lugs, crowns and case back are in red gold. The case is made traditionally, meaning not with the help of CNC machinery.
Two other interesting timepieces come from new applicants to the A.H.C.I.: Czech independent Ludek Seryn introduces his unique Karel Rotation, which features two symmetric movements making one full 360-degree rotation every eight hours. The mechanics, realized without the aid of CNC machinery, are placed within a fully transparent case measuring 45 x 20 mm so that the unique movement can be enjoyed from every angle. German independent Stefan Kudoke, on the other hand, shows little of his new in-house Kaliber 1 on the dial side of his first two watches to house it: the Kudoke 1 (a three-hand watch with frosted dial) and Kudoke 2 (with special day/night indication that puts his engraving skills on display). This is almost a shame, as the movement is beautifully decorated with hand-engraving, traditional frosting, and blued screws breaking up the full base plate, putting the balance and its hand-engraved cock centre stage.
AHCI - Académie Horlogère des Créateurs Indépendants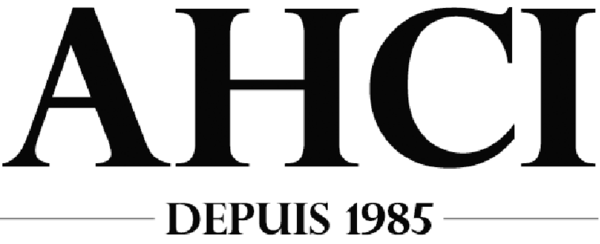 L'Académie Horlogère des Créateurs Indépendants est une association d'horlogers créateurs (montres et pendules) avec le but de perpétuer l'esprit inventif des horlogers et les inciter à créer et exécuter, dans les règles de l'art, des pièces d'horlogerie classiques ou inédites. The Horological Academy of Independent Creators is an association of creative watchmakers (watches and clocks) with the aim of perpetuating the inventive spirit of the watchmakers and of spurring them on to create and execute, according to the rules of classical art, horological items or unequalled pieces of watchmaking.