juillet 31, 2019
Following the founder's path
Marie-Olga Charriol, International Public Relations Director and widow of Philippe Charriol, recounts the latest developments of the brand
After the tragic death of Philippe Charriol last February, the family have done everything they can to foster the entrepreneurial spirit of the brand's founder. In this interview, Marie-Olga Charriol, International Public Relations Director and widow of Philippe Charriol, recounts the latest developments.
How did the last Baselworld go for you?

Marie-Olga Charriol: This year, as you can imagine, the 2019 show was particularly marked by the death of the brand's founder. The fact that we were all there, reunited around a picture of him, was very comforting. My husband was a visionary, he planned our route at the cutting edge of design and we proudly pay tribute to his "art of living differently". For Baselworld 2020, we will remain loyal to this vital event with watches and all the derivative products. We will remain the independent brand that my husband Philippe Charriol has bequeathed to his family: his wife and three children. We carry the responsibility for his brand and we are proud and honoured to continue his work.
What are your main areas of focus in terms of the collections?
My husband created a brand with a strong concept including watches with cable straps and jewellery watches which he had been developing for more than 35 years. The designers who were all driven by my husband still create models that reflect our identity to this day. We develop best-selling watches like the St-Tropez, the Celtic or the Forever models. And to provide a real brand world, we not only offer a range of matching jewellery but also bags, perfumes, glasses and luxury writing instruments.
What are the latest models?

Every year, we present a timepiece and a piece of jewellery at Baselworld that are just a bit different: this year it's the St-Tropez Magnolia paying tribute to the flowers of the Côte d'Azur and decorated with genuine coloured precious stones such as amethysts, sapphires, spessartites and diamonds.
There is one watch that is particularly close to my heart: the "Marie-Olga" named after me and which was created together with my husband… I absolutely adore horse-riding and wanted to evoke the movement of a rider on horseback in the design of the watch. In particular, there is a stirrup-shaped attachment extending from the asymmetric case which underlines the equestrian metaphor and idealises the design.
Which countries are at the top of your list of priorities when it comes to strategic development?
We are already present in 60 countries and we are consolidating in the markets in which we are already well established while persevering in those we are developing. Asia is our biggest market and in Hong Kong and the Philippines, the brand is already well known. In the rest of China, we are trying to win over the emerging middle class which corresponds to our target of medium and high-end watch brands. The Japanese, in turn, are very loyal supporters of the St-Tropez watch. The Middle East eagerly awaits new models every year. For the United States, a market which was developed by my husband from the very outset of the brand, we now have a new distributor. And South America is in full development particularly with the opening of a Charriol shop in Panama last June. In Europe, Italy is particularly close to my heart because I am of Italian descent and France has achieved a certain prominence in Paris and especially in the Côte d'Azur, my husband's native region and the place that symbolises the St-Tropez collection.
Philippe Charriol International Ltd.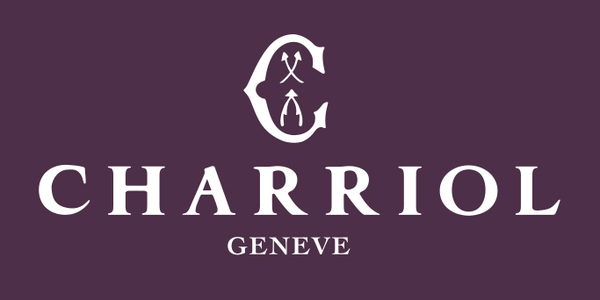 Since 1983 CHARRIOL has been a pioneer in blending Art and Civilization in its designs to create the most unique contemporary pieces of watches and jewelry using its very distinctive CABLE CONCEPT. Today, you will find a trace of its legacy in its watch collections, enhanced by a broad range of jewelry, men's accessories and leather goods. The 2019 Charriol collections combine passion, iconic inspiration with a modern twist of classicism and sophistication. They comprise the latest editions of the iconic "Jewelry-Watch" St-Tropez™, the Marie-Olga watch, the Alex C™, the Gran Celtica™ SuperSportS chrono and the Colvmbvs™ models – Tourbillon, Grande Reserve or Grande Date GMT. Several on-trend jewelry extensions complete the highly popular stackable bracelet range "Banglemania" and the colourful and trendy "Forever Colors" line. CHARRIOL invites customers looking for constantly renewed personalisation to experience "l'Art de Vivre la Différence", its historical motto.