avril 29, 2019
Equestrian elegance
Charriol's Marie-Olga timepiece pays homage to femininity through its particularly timeless styling
The Marie-Olga is a jewellery watch creation which takes inspiration from one of the passions of its eponymous muse, Marie-Olga Charriol, an accomplished horsewoman. With her love of riding and, in particular, her involvement in competitions with the Ladies Charriol Polo Cup, Marie-Olga and her late husband, founder Philippe Charriol, wanted to reflect the body language of the rider on her mount in the design of the watch. The volutes of the masterful numbers on the dial are like thoroughbreds in their mother-of-pearl pens. A single stirrup extends the case with its asymmetrical fastening, underlining the equestrian metaphor and magnifying the design and personality of the Marie-Olga watch case.
The watch is immediately recognisable thanks to the stainless steel cable bracelet, the true DNA of the brand. In contrast to Charriol's other collections, the bracelet is very slim and the steel cables are delicately separated, evoking the plaited mane of a competition horse. The Marie-Olga watch comes in two colours: PVD rose gold or yellow gold and set with or without 148 diamonds. The oval-shaped case and the mother-of-pearl dial give the timepiece a particularly feminine allure. The bezel, set with multiple diamonds, illuminates this jewellery watch that will appeal to both sophisticated and sporty women.
Philippe Charriol International Ltd.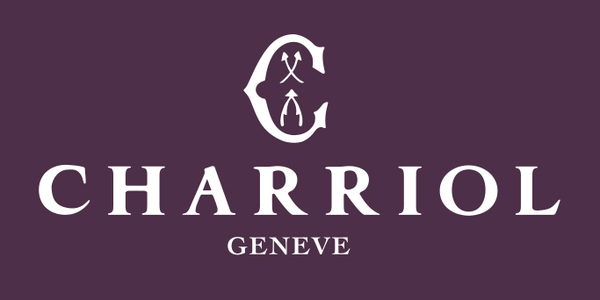 Since 1983 CHARRIOL has been a pioneer in blending Art and Civilization in its designs to create the most unique contemporary pieces of watches and jewelry using its very distinctive CABLE CONCEPT. Today, you will find a trace of its legacy in its watch collections, enhanced by a broad range of jewelry, men's accessories and leather goods. The 2019 Charriol collections combine passion, iconic inspiration with a modern twist of classicism and sophistication. They comprise the latest editions of the iconic "Jewelry-Watch" St-Tropez™, the Marie-Olga watch, the Alex C™, the Gran Celtica™ SuperSportS chrono and the Colvmbvs™ models – Tourbillon, Grande Reserve or Grande Date GMT. Several on-trend jewelry extensions complete the highly popular stackable bracelet range "Banglemania" and the colourful and trendy "Forever Colors" line. CHARRIOL invites customers looking for constantly renewed personalisation to experience "l'Art de Vivre la Différence", its historical motto.