juin 12, 2019
All under one roof
Coloured diamonds' specialist Hans D. Krieger stands for finest manufacture quality
The Hans D. Krieger company from Idar-Oberstein has earned an enviable international reputation for the finest diamond jewellery. The secret of the firm's success lies in the fact that every step in the production process takes place under one roof. This makes the Hans D. Krieger company one of the few jewellery manufacturers in the world that completes every step in-house. Diamond and gemstone cutters work closely with goldsmiths, setters and jewellery designers here. "This enables us to keep the promise of quality implicit in the phrase 'Made in Germany'," says Andreas Krieger, who manages the company now in its fourth generation. The Krieger family can look back on almost 300 years of gemstone and jewellery history. Generation-spanning experience and the cultivation of the finest craftsmanship, coupled with state-of-the-art technology, form the basis for the manufactory's noble and timeless masterpieces.
The family business devotes special attention to the finest gems, which are always at the centre of the jewellery's design. "Each stone is one of a kind and recounts the unique story of its origin," says Andreas Krieger. The whole team devotes great passion to these rarities in order to give them the appearance they deserve by devising the perfect cut and combining it with the finest gold or platinum and a classic design. Only as finished pieces of jewellery can the gems fully ignite their inherent beauty and fantastic fire.
"Nature is the greatest artist. Nature's beauty is inimitable and simply intoxicating," says Andreas Krieger, who is always enthusiastic about one of the house's specialties: naturally coloured diamonds, known as 'fancy colour diamonds'. Whether bright yellow, delicate rosé or soft caramel, jewellery with coloured diamonds from Hans D. Krieger is unique, and the company is acknowledged as a leader in this genre.
Hans D. Krieger KG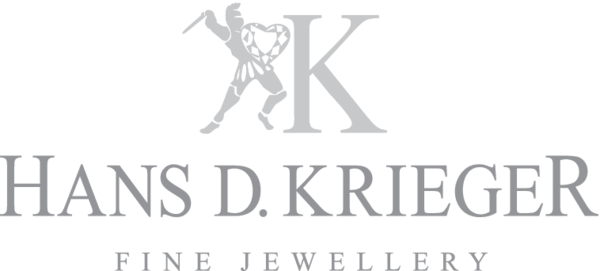 Hans D. Krieger Fine Jewellery composes the finest coloured gemstones and diamonds, gold and platinum into classic-contemporary jewellery. This long-established company specialises in rare natural-coloured diamonds in warm shades. 300 years of experience in cutting diamonds and gemstones is the basis of this family-owned manufactory. Its high-end diamond jewellery perfects this tradition. The Vainard brand stands for extravagant re-interpretations of Art Deco: white gold, white diamonds and futuristic black acrylic glass form contrasting and elegant geometric creations. The unique pieces and very small series from Hans D. Krieger are real complete works of art: all pieces of jewellery are entirely designed and produced in-house.