avril 29, 2019
"Innovation is in our DNA"
Ricardo Guadalupe, CEO of Hublot, discusses the brand's involvement with Ferrari and the world of soccer, and how those relationships impact strategies.
Hublot is known for its decadence when it comes to creating watches made with new materials, new movements and fantastic marketing behind them. The brand is involved in the world of arts, sports and more. Ricardo Guadalupe, CEO of Hublot, shares his insights on Hublot's ongoing ventures and product.
You have two main pillars of interaction: Ferrari and football. Will these be the focus for 2019?
Ricardo Guadalupe: Hublot has taken the initiative to continually partner with exceptional athletes that represent the fusion of time, the power of dreams and passion and the magic of a sport. Hublot continues to partner with ambassadors that embody the future and all that it holds in store. Kylian Mbappé is the newest addition to the Hublot family, joining the legendary footballer Pelé. Being able to bring together Pelé, who is the patriarch of our Hublot Family, and Kylian, our youngest-ever ambassador, is just one of those unique moments in life, an instant where time stands still to mark history forever. On the automotive side, since 2011, Hublot and Ferrari have been fusing the very best of watchmaking and automotive expertise by making uniquely designed timepieces characterised by innovation, excellence and performance. Our collaboration has proven to be a real success. It's an extraordinary fusion of the fine watchmaking craftsmanship held by Hublot and the exceptional Italian industrial achievement held by Ferrari, and an eternal pursuit for transcendent quality and innovation. Hublot's collections are intended to offer a watch that is deeply rooted in Ferrari's DNA—combining strength, performance and agility—while being produced and perfected by the Hublot manufacture. A perfect fusion of the automotive and watchmaking worlds.
Hublot is known for its creativity in materials and more. Is there something new you are unveiling in the way of materials this year?
We invest a lot in R&D, design, materials and movements – in technology – in order to constantly bring innovation into our products. Through our Art of Fusion concept, we are able to create cutting-edge watches and have a very strong identity. Thanks to technology and to our engineers, we continue to create groundbreaking products such the Big Bang Unico Red Magic, with the first red bright ceramic in the world, and Magic Gold, which is the world's most scratch-resistant 18-karat gold. Innovation is in our culture, as it is part of our DNA.
Can you expound on Hublot's involvement with the art world?

Hublot's creative partner since 2017, the contemporary sculptor Richard Orlinski blends his graphic universe and faceted style with the House's watchmaking and technological expertise. We both share the same inventiveness, fascination with colours and matters, and interplay of transparency and light, which they bring to life in astonishing technical and aesthetic challenges. This renewed collaboration is a fusion of two arts—watchmaking and sculpture—via two techniques held dear by Orlinski: his animal icons, which are faceted (T-Rex, Wild Kong, or Panther) or open-work (Kong, tiger or "lace" bear), from the Born Wild concept. Through his art, the violence of nature is transformed into a positive expression of hypnotic beauty. The 45-mm diameter case of the new Classic Fusion Tourbillon 5-Day Power Reserve Orlinski presents facets cut out of sapphire, King Gold or black ceramic and unveils ultra-modern open-work architecture. Hublot and Shepard Fairey share a disruptive approach to their art, that is consistently first, unique, different. Deliberately thought-provoking and brilliantly controversial, Fairey is an icon and a legend in his field, giving life to a miniature 'mural' on a time object transforming our Big Bang Meca-10 into a canvas on which he distils his iconic aesthetic codes.
Hublot SA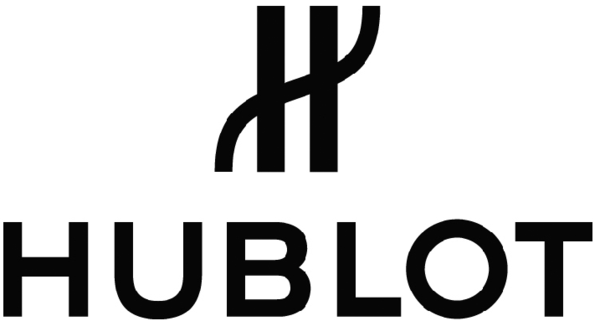 Hublot, the unique Swiss watch company, where each and every moment moves forward to create the future at breathtaking speed. A dream initiated by Jean-Claude Biver, Hublot's Chairman and CEO Ricardo Guadalupe, those two men responsible for turning this brand into a genuine success story in which Big Bang, Classic Fusion, Spirit of Big Bang and Manufacture Pieces represent the symbols of a constantly developing tradition. The high-tech manufacture is dedicated to the production of Hublot watches, in-house UNICO chronograph movement, Complications as well as new materials which represent a step for the autonomy of the brand in its innovative research "to continue to connect the tradition to the future".