mai 14, 2019
Timeless magic
Kunming Diamonds continues to demonstrate the heartfelt passion and commitment for diamonds
Ajay Maheshwari (Jakhotia), the founding father of Kunming Group, and his son, Harsh Maheshwari, both leading diamantaires, specialise in natural fancy coloured diamonds.
What product highlights have you been showcasing at Baselworld 2019?
Ajay Maheshwari: Over the past few years, we have been able to refine and hand-pick diamonds in the most saturated colours. We are presenting a collection that carries the full spectrum of the rainbow, showcased in a unique way to act as an inspiration for designers and jewellery houses, so that they may envision the final outcome of their haute joaillerie collections. This year, we are excited to be highlighting a very rare 1.77-carat fancy deep pink brilliant from the Argyle Signature Tender 2018.
What is the attraction of coloured diamonds?
Harsh Maheshwari: Coloured diamonds are amongst the rarest diamonds in the world – revered for their unique provenance, intrinsic beauty, and extreme rarity. We are constantly in pursuit of these fascinating and rare gems, and, thanks to our accumulated experience, we have been able to present a kaleidoscopic collection year after year.
What is the significance of Baselworld for your business?
Harsh Maheshwari: Regardless of the economic volatility, Baselworld will always remain the most important venue, not only for the watch industry, but for the jewellery sector as well. The show has successfully positioned itself as the prime luxury exhibition for visitors across the supply chain, and will hopefully continue in the same direction.
Kunming Trading Co.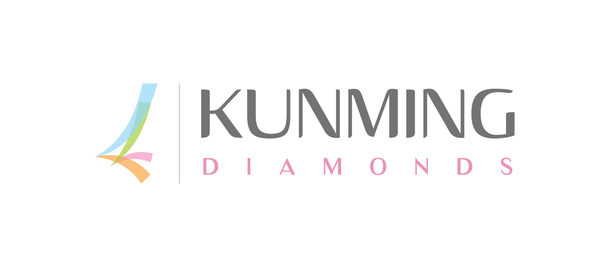 Kunming Diamonds specializes and offers a kaleidoscopic range of natural colored diamonds in all colors and sizes. Kunming Diamonds has become one of the world's largest suppliers, having a diverse collection of bubble-sweet pinks, deep ocean blues, bright marigold yellows, and tropical greens. These stones come in all hues and saturations from star and melee up to 15 carats from Australia, Brazil, Russia, and South Africa.