mai 07, 2019
Too fast
L'Epée 1839 hits the track with the Time Fast D8
If you are a watch enthusiast, you have probably already seen a few of this company's clock co-productions with MB&F: these are creations with such imaginative names as Arachnophobia (yes, it's a spider) and Sherman (you surely guessed already that it's a little robot tank). L'Epée 1839's most recent history also includes creative clocks that replicate unusual items: a skeleton head that yawns to indicate needing a fresh wind, a hot-air balloon, and a variety of robots head up the list.
Baselworld 2019 continued this manufacture's incredible string of cool clocks with a vintage-inspired racing car that goes by the name of Time Fast D8. Displaying hours and minutes where the door would normally be placed on a car, the mechanics are anything but ordinary: the time is set by moving the steering wheel counterclockwise, while moving it clockwise does nothing more than change its position. The clock – which boasts a full week of power reserve – is wound using the hard-wearing rubber rear wheels: reversing the car like a wind-up toy winds the spring barrel, while moving it forward does nothing more than turn it into a fun plaything.
A glass dome simulates the driver's seat, while the "driver" is actually the timepiece's visible escapement. The kinetic sculpture's chassis comprises solid aluminium body parts formed from the movement's base plate and bridges. Weighing in at 4.7 kilograms, Time Fast D8 is limited to 100 pieces in each colour: white with blue stripes, grey, green, blue, red, and blue with white stripes.
L'Epée 1839 - Swiza SA Manufacture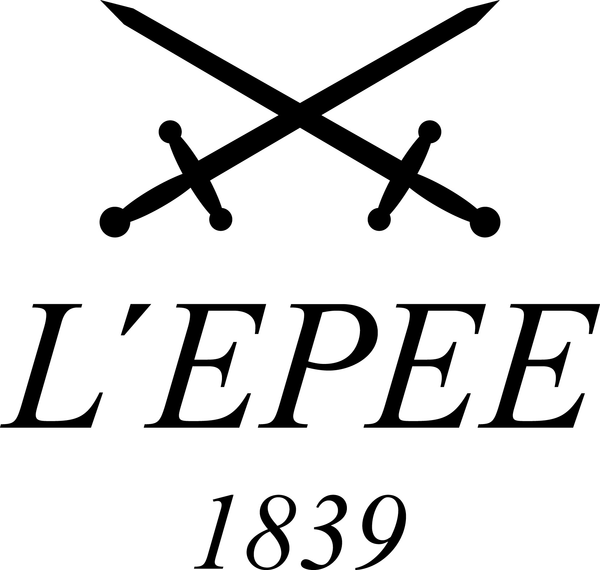 Under the guidance of CEO Arnaud Nicolas, L'Epée 1839 has developed an exceptional table clock collection, encompassing a range of sophisticated classic Carriage Clocks, Contemporary Design Clocks and avant-garde horological sculptures. This last collection launched for the 175th Anniversary, is intended to shock, evoke and inspire people. L'Epée clocks feature complications including retrograde seconds, power reserve indicators, perpetual calendars – all designed and manufactured in-house.