juillet 23, 2019
The ultimate voice
Les Ateliers Louis Moinet presents Ultravox hour striker
The modern incarnation of Louis Moinet, Les Ateliers Louis Moinet, was founded in 2004 and is run by husband-and-wife team Jean-Marie Schaller and Micaela Bartolucci. Its principles remain in line with the chronograph inventor Louis Moinet (1768-1853), who was a scholar and watchmaker as well as a pioneer in chronographic timing.
This boutique brand – now best known for its namesake having been the original inventor of the chronograph – landed at Baselworld this year with a striking watch in tow: Ultravox (Latin for 'ultimate voice'), whose arrival celebrated the 250th anniversary of Louis Moinet's birth. The Ultravox is a fitting celebratory complication watch as Moinet designed chiming clocks in addition to scientific instruments like his Compteur de Tierces (chronograph). In fact, his clocks were part of the cherished inventory of famous contemporaries such as Napoleon Bonaparte, Thomas Jefferson and James Monroe.
Louis Moinet's Ultravox chimes each hour en passant, meaning it strikes without the watch's wearer pressing any buttons. However, the owner can silence the chimes if he or she so desires. The design of this watch is just as lovely as the chiming sound it produces: by forgoing a dial, skeletonising some of the movement components and bluing others, this timepiece's designers have created a very interesting composition that reveals its complicated, well-finished mechanics. Housed in a 46.5-mm rose gold case, it is limited to just 28 pieces.
Louis Moinet has also introduced Mogador at Baselworld, a particularly artistic watch that puts a decided focus on precision as it is powered by what is now known as calibre LM-35, which as calibre 8009 won the Tourbillon Division of the 2015 International Chronometry Competition. "The idea behind Mogador is to combine the energy and harmony of our new brand colours, Moinet blue and Polar silver. The result is a powerful, uncluttered creation showing off the intensity of these hues," says Jean-Marie Schaller. The elegant dial featuring bright colours, a clous de Paris pattern, and interesting hour markers showcases the opening for the large tourbillon at 6 o'clock, which makes one graceful revolution per minute, enthralling the eye. This complicated movement is housed in a 45.4-mm case crafted in polished grade 5 titanium that weighs in at just 33 grams.
Les Ateliers Louis Moinet SA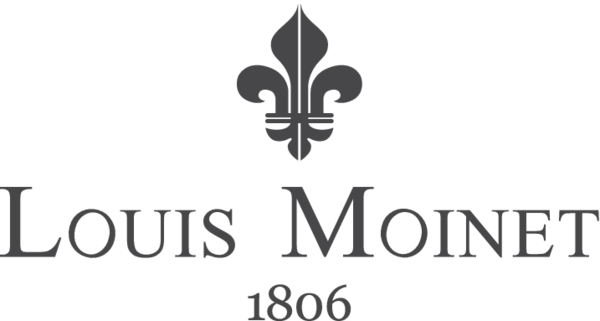 Ateliers Louis Moinet is a fully-independent firm established to honour de memory of Louis Moinet (1768-1853): master watchmaker, inventor of the chronograph in 1816 (certified by Guinness World Records™) and author of the Traité d'Horlogerie (1848). Today, Louis Moinet is perpetuating this legacy. The firm's timepieces, produced in limited editions only, have won some of the most coveted honours (i.e Red Dot Design awards). The brand's core values are creativity, exclusivity, art and design.