avril 17, 2019
Jewellery as architecture
For their new ring collection, Niessing's designers were inspired by modern architecture in the cities of Berlin, Tokyo and Hong Kong
Niessing's new "Architecture" rings invite jewellery lovers to play and feel, combine and collect, with each ring having its own unique effect and being able to nestle alongside a different member of the collection as a matter of course. They can be worn either as monochrome sets or mixed and matched in colourful combinations. A harmonious colour gradient with several rings is an additional option.
Niessing's designers were inspired by modern architecture in the cities of Berlin, Tokyo and Hong Kong. Thus the "Niessing Architecture Line" is sensual and filigree, reminiscent of Tokyo's constructive elegance. If several rings are worn side by side, their fine forms fit together perfectly.
"Niessing Architecture Structure" reflects the dynamism of Berlin, Germany's capital city. The gentle tilt of dynamically arranged ovals conforms to the curve of the wearer's finger. When several rings are worn side by side, the ovals fan out either in the same direction or in opposite directions. The surface of Niessing Architecture Structure conveys an extraordinary feel.
"Niessing Architecture Step" is vivacious, lively and plays with the modern architecture of Hong Kong. Circles, slightly offset along the diagonal, nestle close together and give the rings a mobile outer contour. Several rings fit together like the pieces of a puzzle.
The Niessing Architecture rings thrive on geometric shapes, exciting structures, unique colours and endless possibilities. They are truly architecture for the hand!
Niessing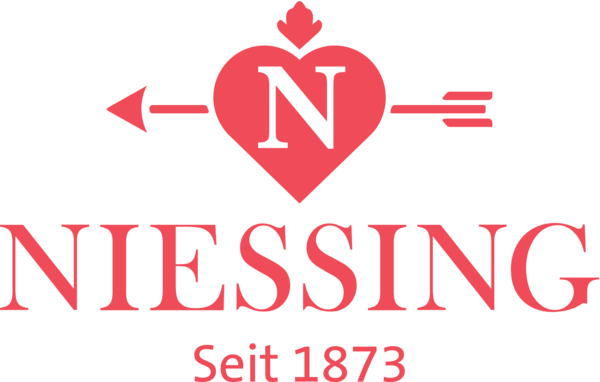 Contemporary design, pure form, highest quality: For over 140 years, Niessing has been creating links between tradition and innovation. Today, Niessing is one of the world's leading brands in contemporary jewelry design. Since 1873 until today, the manufactory and its workshops are at the heart of Niessing. Each piece is a precious original, manufactured specifically for the customer. Discover the design milestones and icons in our history from 1873 until today.