juillet 16, 2019
"Designs can take months"
Michael Hakimian, founder of Yoko London, talks what he is best at – pearls
Born in 1973, Yoko London, one of the world's leading luxury pearl jewellers remains a family-run business, seeking to redefine the way women of all ages wear pearl jewellery, with imaginative designs, be they opulent masterpieces featuring the world's largest and rarest pearls, or contemporary everyday pearl treasures.
What significance does Baselworld have for your business?

Michael Hakimian: It is still the most important show of the year where we meet the CEO's of the companies which are our clients, who are not available otherwise the rest of the year. We are happy with the new concepts of the show.
What new trends in pearl jewellery do you see?

We are delighted with the reaction from the marketplace towards our latest designs. Within a variety of new collections, the highlight is the Starlight line, which uses scatterings of diamonds. We have also made mosaics of diamonds in beautiful jewellery pieces which look a lot more expensive than they really are, which is what the market wants – big show for a small price. There is not one piece of jewellery without pearls, as Yoko London is all about pearls, that is our DNA. Obviously, we use the highest quality of pearls, and in terms of diamonds, we are trying to create fancy shapes of diamonds, by mixing different forms.
Where do your pearls come from?

We work exclusively with thirteen different pearl farms around the globe to source and select the finest and most unusual pearls in the market with rare colours and exceptional sizes. Each pearl is painstakingly hand-selected and set in the London workshop by highly skilled pearl connoisseurs. Designs can take months, or even years to come to fruition, exemplifying the team's dedication to perfectly matching every pearl in a piece.
What is your speciality within the pearl sector?

We specialise in things that you cannot find easily on the market. We challenge anyone to find a single piece of jewellery with over 200 pearls in it or necklaces with pearl sizes of 17 to 19 mm or necklaces in which every single pearl is of gem quality. Such pieces come from accumulating pearls, one by one, over years and eventually making a piece of jewellery out of them in which each one matches exquisitely. This is where our strength lies.
Yoko London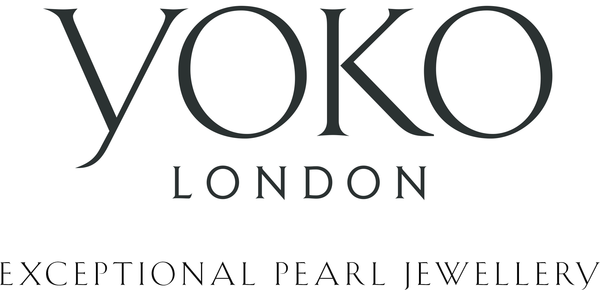 Yoko London (by Euro Pearls) was founded in 1973 and has established itself as the world's leading luxury pearl jeweller. Renowned for their use of unique pearls in rare natural colours and exceptional sizes, the family-run team consists of the finest pearl specialists in the world. These highly skilled craftsmen create innovative designs, from one-of-a-kind masterpieces to contemporary, everyday pearl treasures. The brand also offers a large range of loose pearls and strands in all varieties.