十一月 29, 2018
"Many valuable contacts"
Constantin Wild, gemstone dealer from Idar-Oberstein, discusses the importance of Baselworld
Constantin Wild has been one of Baselworld's most loyal exhibitors for more than thirty years. In this interview, the gemstone dealer from Idar-Oberstein, Germany, talks about what his company expects from the upcoming show and shares his evaluation of Baselworld's importance for internationally active gemstone merchants.

Mr Wild, you wrote in your newsletter that you are proud to be present again as an exhibitor at Baselworld in 2019. How important is this trade show for your company?
Constantin Wild: Compared to all the other international trade shows that we participate at, Baselworld enjoys an exceptional position with regard to its audience, its professional visitors, its atmosphere and the quality of its exhibitors. The show has established itself over the years as an important meeting place for the international jewellery scene and it has successfully positioned itself in the luxury brands segment. During the past thirty years of our exhibiting at Baselworld, we were accordingly able to make valuable contacts with high-end jewellery producers, designers and jewellers from around the world. Of course, we hope this will remain so in the future too.

The show's new management is making every effort to assure transparent communication among exhibitors, visitors and the surroundings in Basel. How are you experiencing this?
Constantin Wild: From my viewpoint, it looks as though the high status which the gemstone sector enjoys at Baselworld is now also reflected in the show's new communication. Our company is based in Idar-Oberstein, Germany, so I was especially pleased that Managing Director Michel Loris-Melikoff personally visited our city this summer to explain the show's new orientation to us, to answer our questions and to listen to our suggestions. It will be perfect, if the responsible negotiators can now reach an agreement with Basel's hoteliers and restaurateurs to assure moderate prices.

What else is still on your wish list to assure that Baselworld 2019 will be an all-round success?
Constantin Wild: Baselworld had already evolved in past years from a pure order fair into an event platform. But in my opinion, there's still room for further improvements. For example, I am especially looking forward to the gourmet catering that has been announced for Hall 1.1. I would also welcome more space for communication outside the stands at the show: places where people can enjoy lingering, where new contacts can be made and existing contacts can be strengthened. I also hope that Hall 3.1, where we show our merchandise together with other high-quality gemstone dealers, will remain as strong a magnet for visitors as it was at last year's show.

Constantin Wild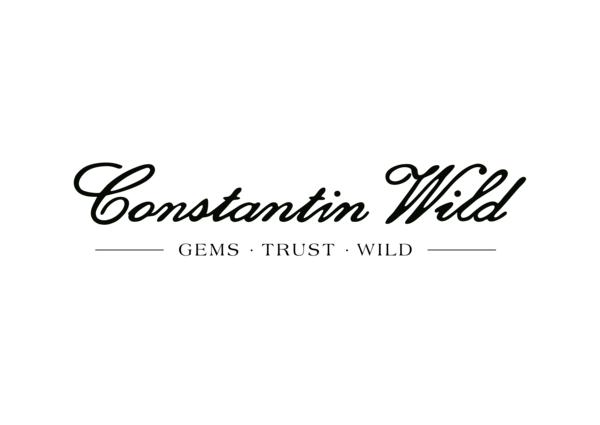 GEMS. TRUST. WILD. For more than 170 years, the Constantin Wild company has been offering top-class gemstones. The connoisseur of exquisite stones has a worldwide reputation for his exclusive portfolio. Visitors to this year's Baselworld will have the opportunity to see why: endless facets, fascinating colours and very high quality. The company's treasure chamber is home to some of the most spectacular beauties on Earth. Every stone is hand-picked and has been through a series of thorough tests.