三月 25, 2019
Let's play chess
Roberto Demeglio's latest collection is a tribute to the classic board game that epitomizes the juxtaposition of black and white
The 'non-colours' of black and white, as well as geometric shapes, high-quality materials, wearing comfort and typical Italian elegance are the ingredients that contribute to the success of Roberto Demeglio's Turin-based jewellery brand. The designer also remains faithful to this formula in his new Scacco collection. He patterned Scacco after Domino, his most iconic collection, which is currently celebrating its tenth anniversary, but modified it to give Scacco a more modern shape. The individual decorative elements are dimensioned so that the bracelets and rings are smaller overall. Roberto Demeglio explains his design idea: "Scacco includes bracelets and rings, available in black and white ceramic for the more stylish customers and in the three colours of 18-karat gold for a more traditional taste. The black, champagne and white diamonds add sparkle to the jewels."
All pieces of jewellery, which comprise a total of 50 different models, are available with high-gloss and matte finishes, in ceramic as well as in gold. Uncomplicated combining with one another and with each of the brand's other collections is guaranteed. Incidentally: In the future, Demeglio's jewellery will no longer be reserved solely for women. Although bracelets can already be ordered today in widths suitable for men's wrists, Roberto Demeglio plans to launch a men's collection in 2020.
Roberto Demeglio spa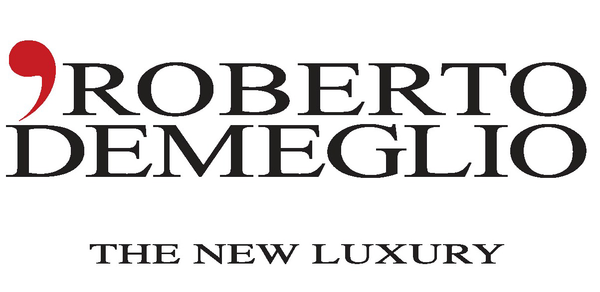 A revolutionary designer and artist who made freedom of expression his distinctive trait, Roberto Demeglio is the body and soul of the company, which is today a solid and renowned reality, known for the nonconformist and unconventional nature of its creations: precious jewels in which design, luxury and functionality are combined. Rewarded with several prestigious international jewelry awards, the Roberto Demeglio collections are the outcome of the best ltalian jewelry school.