三月 23, 2019
Strong, also in challenging times
Arpita and Divyanshu Navlakha founded their jewellery brand Sutra Jewels 10 years ago – in the middle of a severe financial crisis
It might have been the name – the Sanskrit word 'sutra' means 'a collection of sacred verses' – or perhaps it was simply the amazing creativity and quality of their collections that made Sutra Jewels strong even in difficult times. The jewellery lines created by this wife-and-husband team of Arpita and Divyanshu Navlakha and worn by red-carpet stars are distinguished by their spectacular gemstones and fuse a remarkable use of colour with innovative construction. While Arpita is responsible for jewellery design, her husband travels to the remotest corners of the globe to find perfectly coloured precious gemstones.
Baselworld 2019 is the first time Sutra is presenting its collection in Hall 1.2. What are your expectations for this new location?
Divyanshu Navlakha: We have high hopes for the new hall location and are looking forward to being in a fresh space. It seems as if Baselworld has made many strides to improve both the exhibitors' and the attendees' experience. We are happy to remain a part of this very important show.
The industry is undergoing rapid changes. Where do they have the strongest impact on your company?
Sutra has always remained true to its core values. We make truly unique products which assure that our brand will continue to survive and thrive, even in the most difficult times. We started Sutra during the 2008/2009 financial crisis in the United States and we have always operated on the strength from that.
Which new collections will Sutra present during the show?
To celebrate our company's 10th birthday, we have created a small but very high-quality Anniversary Collection, which shines with creative combinations of the finest coloured gemstones. Furthermore, we are also presenting our entire Scintillae Collection this year for the first time. The special feature here is that each Scintillae piece has a framework of gemstones around an intense glimmer that sparks from the centre of the jewellery, where the diamonds are intricately mosaicked together by nearly invisible prongs.
Do you see any jewellery trends for the upcoming season?
Sutra tries not to pay attention to the trends because we prefer to create them. Right now, cabochons such as opals are big for us. We are using them in new ways such as setting them into haute joaillerie pieces and using them with rose cuts to create newer, edgier looks with the classic stone.
SUTRA Jewels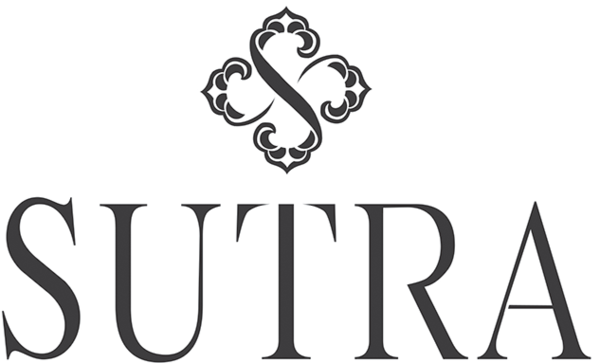 Sutra is created with the modern woman in mind and offers a luxurious yet high-fashion appeal. The collection evokes architectural genius centered on the preciousness and rarity of exotic gemstones to create femininity and elegance, translating into wearable art. Sutra, meaning "a collection of sacred verses" in Sanskrit, is meant to be special to those who treasure a piece. Sutra Jewels have become a red-carpet signature staple, adored by Hollywood starlets and VIPs alike. Each intricate piece is as multi-faceted and utterly extraordinary as the women they adorn.